After closing for over a week to ensure public safety after the fire, Ayala Center Cebu will reopen on January 18 just in time for the Sinulog festivities.
"Ayala Center Cebu will be open to the public tomorrow, January 18, 2018. We are thankful to be able to welcome and celebrate with the community in time for the fiesta Señor," the mall said in a statement posted on its official Facebook page on January 17.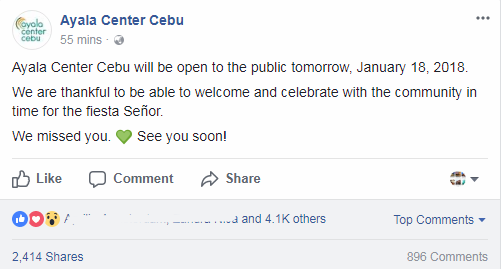 And the news immediately spread like wildfire as the post quickly got shared over 2,400 times barely an hour after Ayala posted its statement.
Mall goers celebrated the news.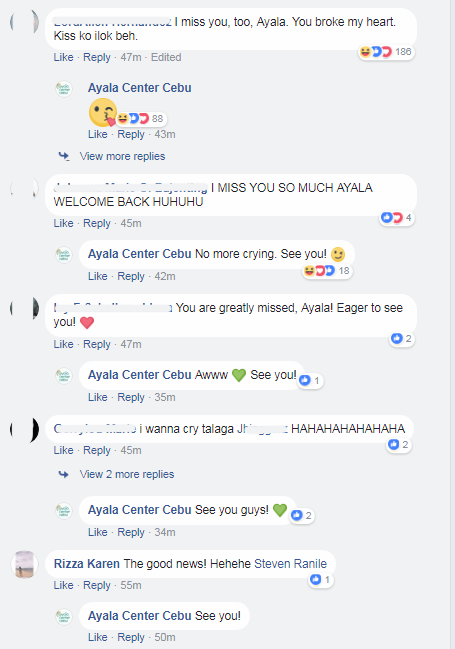 This announcement came after it was reported that Ayala and Cebu Business Park will continue to host the Sinulog activities that were previously booked in the area.
Ayala was closed to the public since a fire broke out on January 5.