If you're coming to Cebu alone or with your partner, family and friends, you might want to choose USDA (University Serviced Dormitory-A) Dormitory Hotel. It is a nice base to go back to after a day of touring or working, where you can sleep to your heart's content and recharge for another day in Cebu, be it for work or leisure. BOOK HERE!
Amenities
In making sure that all their guests and travelers are safe, the hotel provides 24-hour security service from a reputable agency. You don't have to worry about getting what you need even in the middle of the night as it has round-the-clock front desk service, daily housekeeping, and free WiFi in public areas.
The hotel also provides free parking areas on site, free newspapers at the lobby, laundry service, luggage storage.
Rooms
USDA Dormitory Hotel offers its 21 clean and spacious guest rooms with complete basic amenities, such as air conditioning, private bathroom with shower and free toiletries, TV with cable channels and extra beds. Rooms also has complimentary WiFi internet access.
Single child from 12 years old and below can be admitted for free as long as they are using the existing beds together with the adult.
The hotel has several types of rooms that guests can choose from. Standard Rooms that can accommodate of up to 3 persons are priced at P1,250 per night.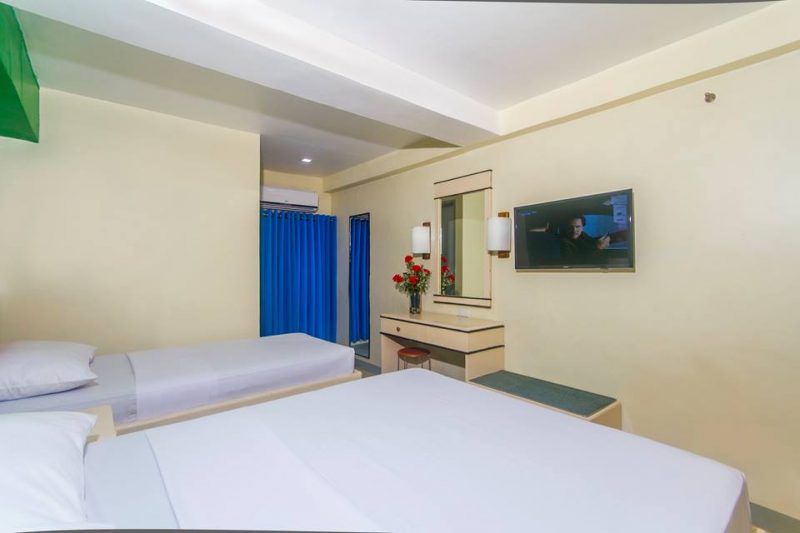 Superior Rooms are offered for only P1,350 with bigger living space, desk and closet.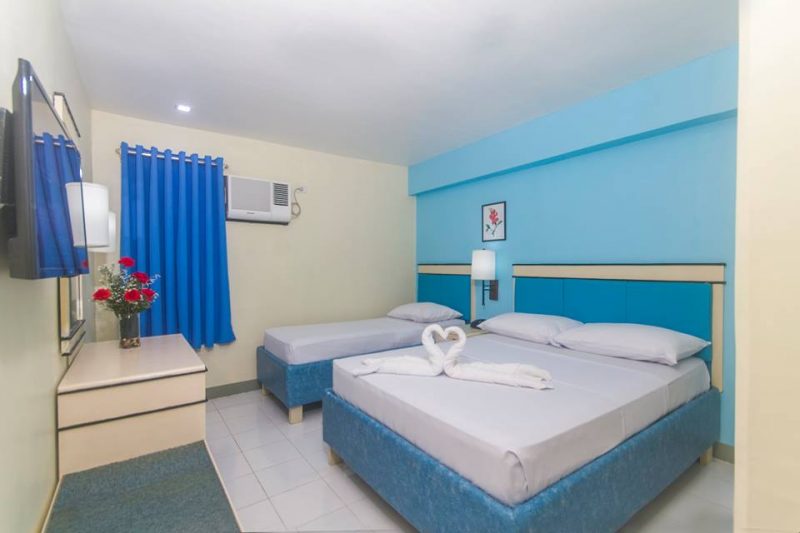 For your group or your family, you must choose the Executive Room as it is their largest room with one double bed and 1 single bed for only P1,450 per night.

There are Ladies Dorms with three beds and the other with six single beds.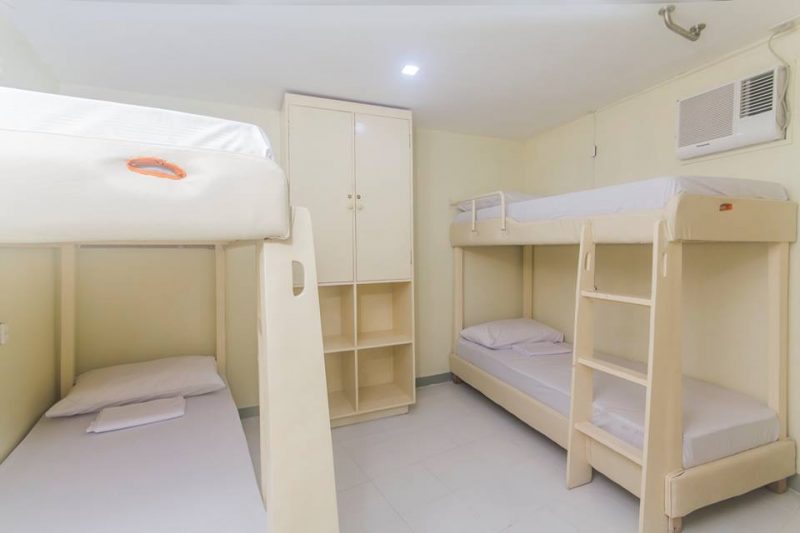 There are also Boys Dorms to choose from.


Proximity
The location of the hotel is quite cost-efficient as guests wouldn't need to spend more on taxi fare to get to the tourist attractions in the city. You can always hail a jeepney to reach various locations within the city.
For only less than 500 meters from the hotel, you'll reach the oldest Colon street. In just 1.2 kilometers, guests can reach Magellan's Cross, Plaza Independencia and pay a visit to Basilica Minore Del Sto. Nino. On top of these, a 24-hour convenience store is just right beside the hotel.
The hotel is also accessible to bus terminals, whether you're planning to go to north or south for beach hopping, mountain climbing or any adventure you have in mind. BOOK HERE!
Address: Pelaez St, Brgy Kamagayan, Kamagayan, Cebu City, Cebu, Philippines, 6000
Contact: (032) 254-9340