Life can be stressful. For the busy business executive, finding a quick escape from the stressful life is considered a luxury that not too many can afford. If you are in Cebu, especially in Lapu-Lapu City, you are in good hands as luxurious resort living is within reach. A quiet and awesome place to stay at is Coralpoint Gardens. BOOK HERE!
Facilities and Services
Coralpoint Gardens is an executive village that is guaranteed to provide 3-star resort amenities with the exclusivity of suburban community. Conveniently located in the northeastern corner of Mactan Island, the resort offers a quick respite from the hustle and bustle of daily life.
The 4-hectare Coralpoint Village Resort Complex is also home to the Coralpoint Beach and Yacht Club organized in 1993. This is an exclusive proprietary share club for residents. Some limited number of non-residents are also part of the club.
Finally, the Coralpoint Villas is an enclave within an enclave. The villas offer utmost privacy and exclusivity, thanks to their private beachfront terraces and infinity pool. The cluster of one and two-storey villas is a signature project of Coralpoint.
Coralpoint Gardens has a 24-hour front desk, free WiFi and available parking space.
The staff are commendable for being warm, helpful, and friendly.
Rooms
Guests and residents can choose among 22 suite rooms, enjoy the swimming pool, and stay connected because of the complimentary WiFi.
There are three room options available for visitors: studio, two-bedroom, and three-bedroom. Studio rooms can be booked for P7, 200 per night. Two-bedroom suites are available for P 9, 900 per night. Finally, three-bedroom suites are available for P13, 500.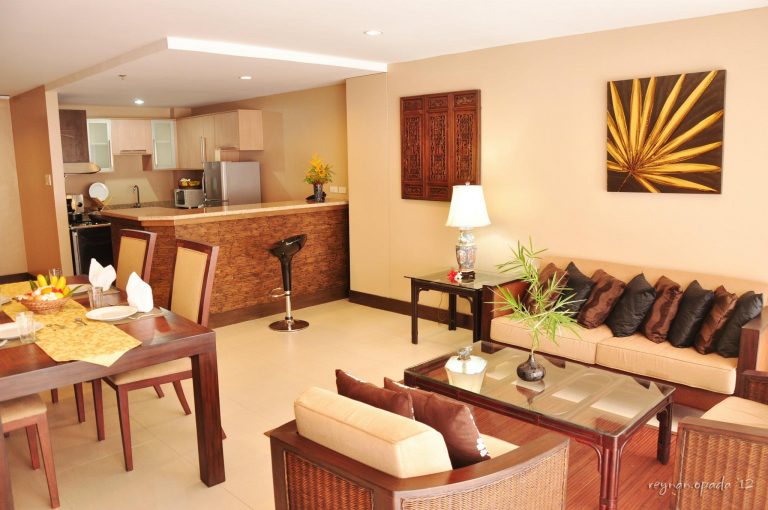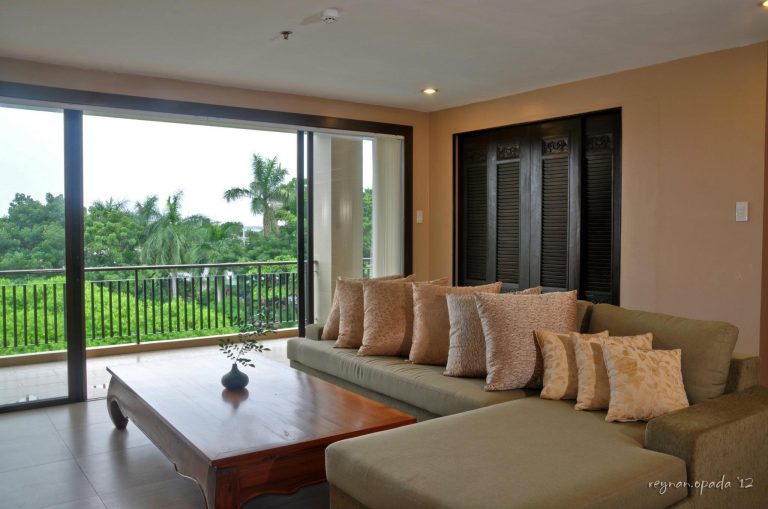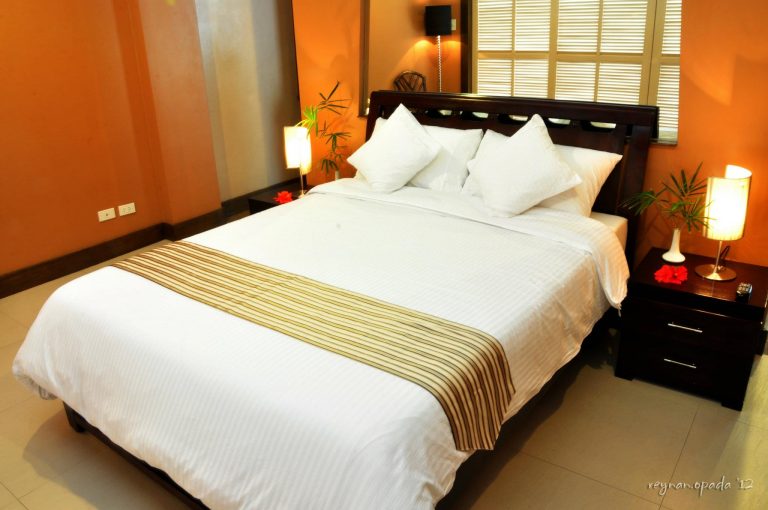 All the rooms air-conditioned and come with a hot and cold shower, safety deposit box, and kitchen. Guests have commended the hotel for its spacious rooms and nice pool that is cleaned and treated every morning, something that will ensure a great stay.
Proximity
Coralpoint Gardens is close to the airport, the Mactan Shrine, and many Mactan resorts. Its distance from the city center makes it an ideal place to stay for people who want to leave the chaotic city life. Just some fair warning. It can be quite a challenge hailing a cab to and from the resort, so it's best if you plan ahead for your weekend stay. Either eat at the resort's restaurant, prepare your own food at the kitchen, or patiently wait for a cab to take you to the closest restaurants, which could be those in Abaca Resort, Shangri-La, or Movenpick.
If you are looking for a quiet weekend for some good reading, sunbathing by the pool or the beach right across the resort, the Coralpoint Gardens will certainly deliver. BOOK HERE!
Address: Punta Engano Road, Mactan Island, Lapu-Lapu City
Telephone: (032) 495-1006
Email: [email protected]