Easy Vacation House boasts of a luxurious mansion with great amenities and facilities that guests can take advantage of. The house is a three-storey building that can accommodate 20 people. It's a gated resort that ensures the the safety of their guests. BOOK HERE!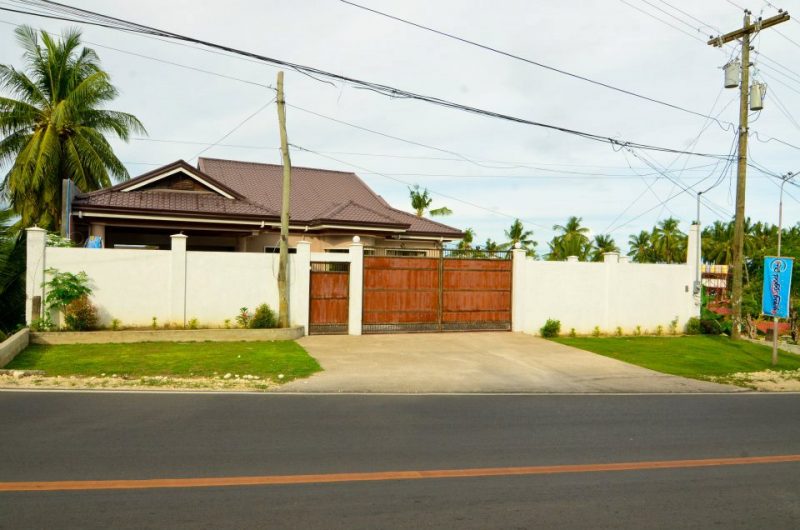 Amenities
Upon arriving at the resort, you will be welcomed by its caretaker to assist you in placing your luggage inside and tour you around the spacious resort. Guests will immediately see the green lawn of the resort as well as its sports and recreational amenities. You can bring as many as eight vehicles without worrying where you can park as it has a private parking lot. Once you are booked for your vacation, expect that the resort will be exclusively yours for the span of your stay.
There is a basketball court where you can let your sweat out, a billiards table, and a big swimming pool that your friends and company can take a dip in together. If you are looking for a private place to huddle your team in, you can freely use the resort's conference room.
The building has three levels with a veranda at the second floor and third floor. It is the perfect spot where you can view the swimming pool and the beach in the property.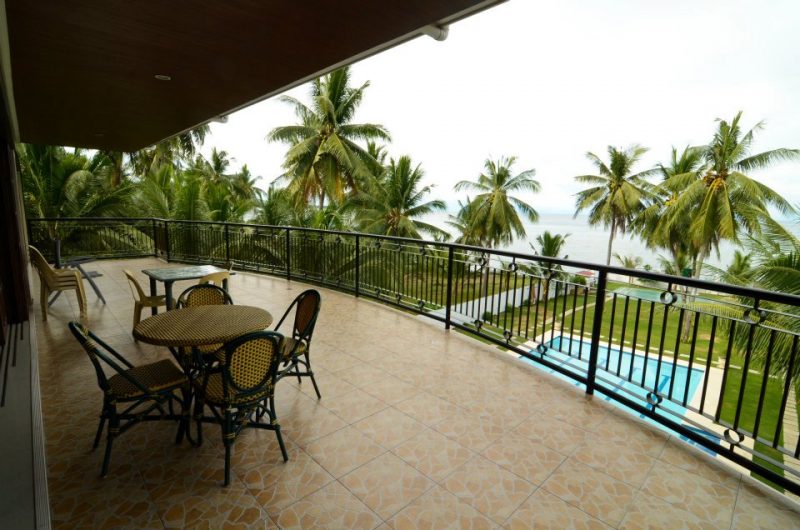 The swimming pool is quite amazing. It is large enough for laps or some water games, especially in the case of corporate guests who want to conduct team building activities.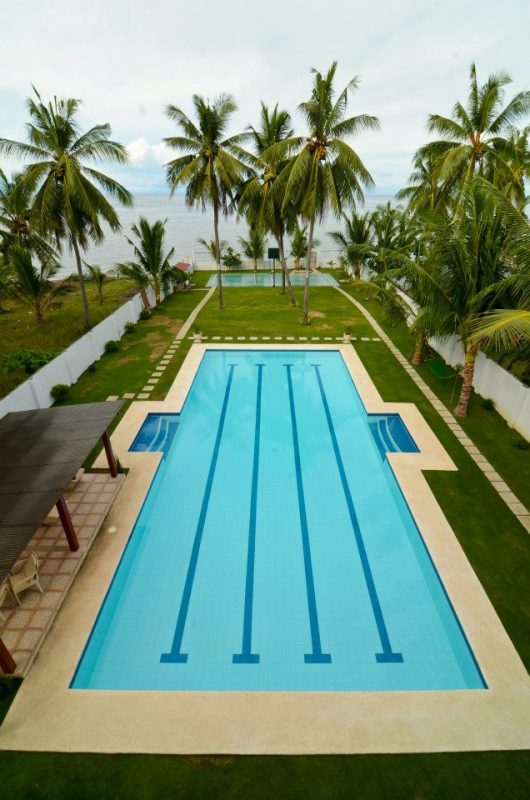 Stay connected to the world as Easy Vacation House offers not only internet access but also a computer set.
You won't be helpless thinking where you can buy food to eat as the owner of the vacation house provides a kitchen with complete utensils and a dining area.
Rooms
The gang can stay in the spacious living room, where everyone can enjoy watching cable channels on the 40-inch flat-screen TV.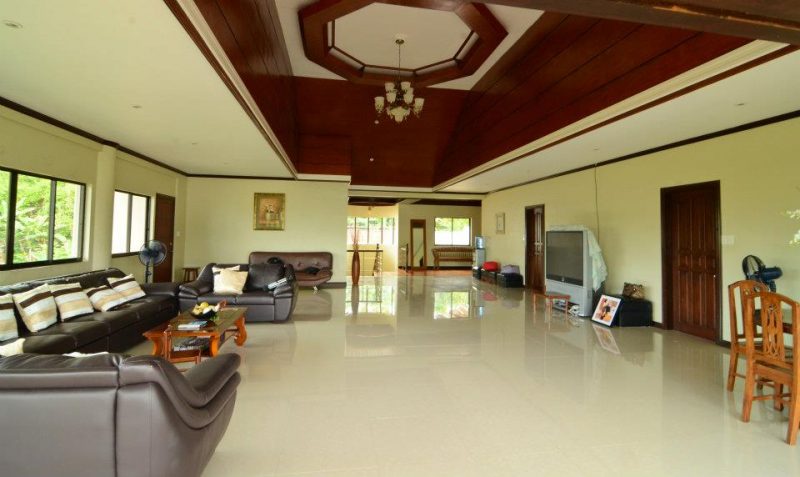 All the rooms in the resort are equipped with air conditioning units, own bathroom and shower.
The third floor of the building that is at the same level as the national highway has two rooms good for 10 people each and a private restroom. It also houses the wide living room.
The second floor has a kitchen, a common restroom, and two other rooms, with one room accommodating five people while the other can have more than 10 people. Guests can also converge at this floor's smaller living room and a veranda.




The ground floor is the fun central of the vacation house as it is is where the billiards table, basketball court, swimming people, grilling station, and the beach is located. This is also where seminars or conferences can be conducted.
Your vacation with your friends and family will surely be enjoyable and memorable with your stay at Easy Vacation House for only P12,000 per night good for 20 persons.
Other Information
To get to the resort, you can take a bus at North Bus Terminal and just let the fare collector know where you're heading. The Easy Vacation House is just right by the national highway.
You can also rent a van, which is easy to do nowadays, especially if you are going on vacation with the whole family or a large group of friends or colleagues. It's just around 60 kilometers away from Cebu city.
The nearest restaurant is Sogod's famous Duko-Duko eatery serving its all-time favorite Cebu's native chicken and pochero or bulalo. If you want to cook your own favorite dishes, you can visit the town's wet market. BOOK HERE!
Address: Central Nautical Hwy, Sogod, Cebu, Philippines
Contact: (032) 431-8030