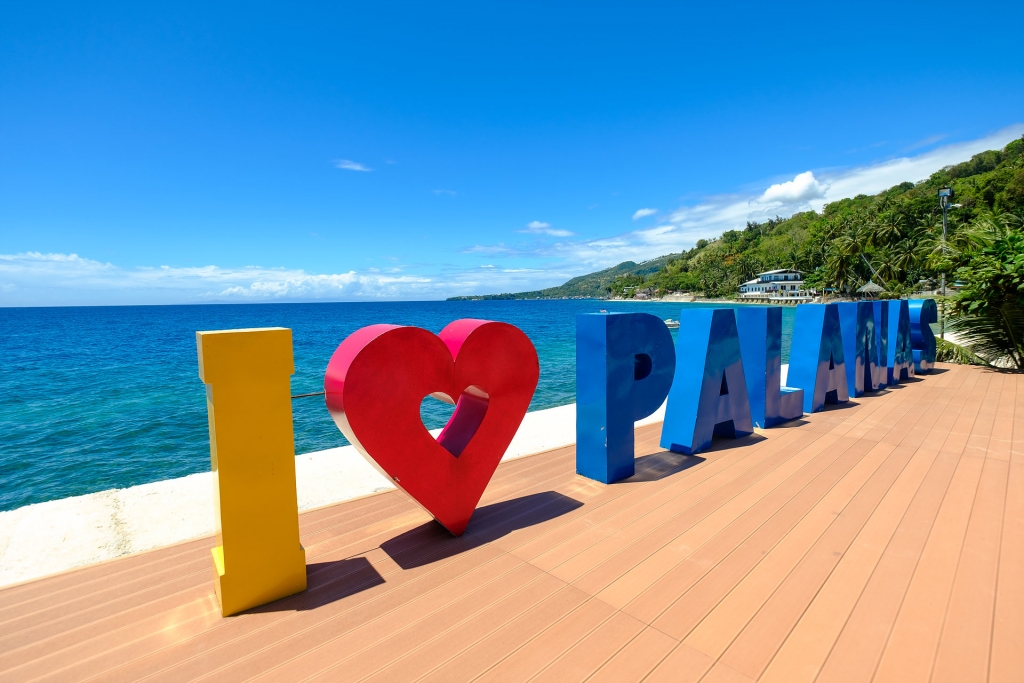 An ideal getaway jaunt from the buzz of city life—and one situated by the tranquil environs of a windy and refreshing seaside in Boljoon, Cebu—is Palanas By The Sea—or so a lot of clients say. It opened in October 2016. Palanas By The Sea is perfect for those who want a breather from their daily grind. You can easily switch between the pool and the sea, wherever you feel like swimming. BOOK HERE!
What's in Palanas?
So, what about Palanas (and its being beside the sea) is so mesmerizing? For one thing, it is in Boljoon, a town in Cebu endowed with pristine waters. And ideal getaways are always associated with bodies of water, like the Cebu Strait, where Palanas By The Sea directly looks out to. And just to get an idea how good this part of the sea is, right across from Palanas is the island of Panglao in Bohol, which is a world-famous dive spot.
But if you're still unimpressed by the Palanas seaside because you are a swimming pool buff, wait till you see its infinity pool that seems to adjoin the sea. In fact, it is just about a meter off the sea, separated only by a narrow pavement. And it's another unique feature of Palanas—with its exquisite wood-plank flooring all around it. Thus, one moment you can be in the pool and right the next moment in the sea enjoying the world beneath readily seen in the transparent waters. You may also opt to use the descending stairs to the seafront.
Rooms
Palanas By The Sea offers different accommodations for different group sizes. There are separate bungalows for big groups, quarters with single beds or double beds (or both) for groups of different sizes, rooms with dramatic views of the pool and the sea, and quarters on the second floor with better views. And these are housed in lovely villas or well-designed apartment-type lodges. Guests can choose to stay overnight or just for the day.
Rooms are cozy and fully air-conditioned with nice, comfy beds and clean comfort room facilities.
Restaurant
You may choose to dine at the Palanas restaurant and enjoy the type of breakfast you want—Filipino, American, Continental or Ala Carte. The lunch and dinner menu includes different pork, beef chicken, fish and vegetable selections, soup, pizza, noodles, pasta and, of course, dessert.
It also serves both alcoholic (beers, liquors, and cocktails to name some) and non-alcoholic drinks, which are divided into caffeinated and non-caffeinated. By the way, there is no corkage charge, except for alcoholic drinks.
Convenience Store
At the reception area is a small convenience store selling small swimming accessories and other needed items you may have forgotten to take with you—bags, wipes, lotions, snacks.
Location
It is 119 km south of Cebu City and is exactly located in Poblacion, Boljoon, Southern Cebu. From Cebu City, take an air-con bus to Boljoon from the Cebu South Terminal. When you get to the town proper of Boljoon, watch out for Natalio Bacalso Avenue that will take you to the Lusapon Bridge near Bojoon Central Elementary School in front of Petron. Then right after G. Villanueva Street, you can ask to be dropped off. It's easy to ask local folks there where Palanas By The Sea is. BOOK HERE!